We've seen the current US Nectar mattress sale before, but it's still one that's worth bringing to your attention: at the moment you can get  $200 off your mattress and up to $499 of free accessories (opens in new tab). Take advantage of this offer and you'll be able to get your hands on a queen-size original Nectar mattress (ranked second in our best mattress guide, and top of our best memory foam mattress guide) for just $799. 
Free bedding bundles with your mattress are a regular giveaway, but what you get can change from month to month. The current Nectar offer will bag you a $200 cooling pillow, a $200 sheet set and a $99 mattress protector, which seems like a pretty sweet deal to us. And that's on top of a one-year trial, free returns and a lifetime warranty.
The cash discount is an improvement on previous months, too. While it's often worth focusing on the price rather than the discount (as you may have noticed, prices have been going up in the mattress market of late thanks to inflation and supply chain issues), this $200 discount brings the price of the Nectar mattress down to a pretty unmissable price for an impressive mattress; see our Nectar memory foam mattress review for all the details.
Meanwhile in the UK Nectar mattress sale, you can save 45% off all memory foam and hybrid Nectars (opens in new tab). Sadly the RRP has increased a little, which means that with the discount applied you'll get the double for £484; in the summer months you could have got it for £428.45. Naturally this isn't the cheapest we've seen these mattressed for, but with prices going up everywhere it's still relatively good value (although you might want to also consider the Emma Original mattress, a comparable model that often comes in under £400 in the Emma mattress sales (opens in new tab)).
Whether you're in the US or UK, we have all of this month's best Nectar mattress sales and deals below…
Nectar mattress sale (US): the best deals
Nectar mattress sale (UK): the best deals
Which Nectar mattress should you buy?
There are now three Nectar mattresses to choose from in the US and two in the UK. In the US, the Nectar mattress range comprises the Nectar Memory Foam (the cheapest model), followed by the Nectar Premier and the Nectar Premier Copper (the most expensive). Each mattress gets taller the higher up the range you go, with the Premier Copper being the tallest at 14″. It's also the coolest, thanks to heat-conductive copper fibers woven into the fabric covering the mattress.
In the UK you can choose between the Nectar Memory Foam or the Nectar Hybrid. The former is our top pick of the two, though if you sleep hot you should consider the Nectar Hybrid as it's slightly more breathable than the Nectar Original.
All Nectar mattresses are designed to support every sleeping position (stomach, back, side and combination), with focus put on cooling comfort and pressure relief. Each of them come on a 365-night trial, so you'll have a year to try yours out at home and if you change your mind during that trial, Nectar will refund your money and collect the mattress. All Nectar mattresses come with a Lifetime Warranty too.
Nectar also makes a great mattress protector, which we'd recommend to keep your new mattress in pristine condition. For an extra layer of comfort, read our guide to the best mattress toppers for all budgets, as Nectar doesn't make a bed topper at present.
Nectar mattress sale: more of today's best prices
Nectar's flagship product, the five-layer Nectar Memory Foam, is our top pick of all mattresses currently on the market, and it tops our best memory foam mattress (opens in new tab) list too. Usually sold at a good $200 cheaper than its mid-range rivals, the Nectar Memory Foam sits comfortably at the more affordable end of the mattress market and offers outstanding value for money. 
It's available in six different sizes in the US, with official prices starting from $599 for a twin size and rising to $1,338 for a Cal king (this Cal king price has jumped up by $200 since we first started tracking the Nectar mattress sales). In the UK there are five sizes (from single to king size) and prices start from £669 – a jump from £414 when we first started tracking Nectar mattress prices. However, it's rare to find the mattress on sale without a generous Nectar mattress deal to lower the price.
The Nectar Memory Foam Mattress is made of five different layers, starting with a super-soft quilted memory foam mattress cover on top. That's followed by a gel memory foam layer that distributes body weight and heat to keep you cool. 
Next, an adaptive hi-core memory foam adds extra support, helping to banish the sinking feeling that can come with some foam-based mattresses. Under this, a base layer helps stabilize the materials above and offers another layer of support, while the bottom mattress cover prevents slippage on your bed frame (it works with any bed type) or floor. 
For a similarly priced brand in the UK, see our guide to the best Otty mattress sales and discount codes.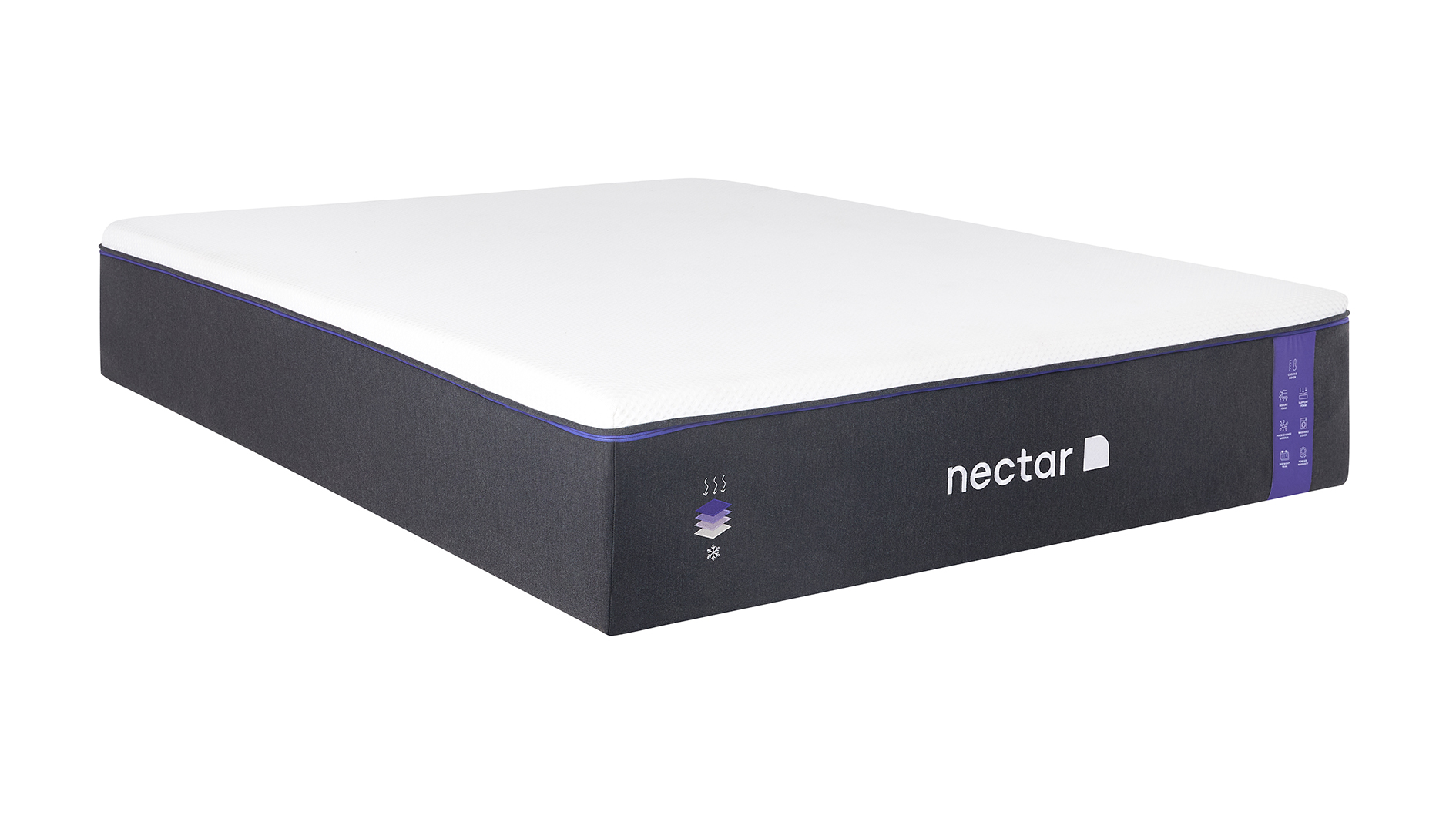 The Nectar Premier sits in the middle of the three-strong Nectar mattress range and offers more cooling than the original Nectar, but not as much as the Premier Copper (below). We have seen the Premier pop up consistently among the best Nectar mattress sales each month, but the savings usually come in the form of free gifts rather than money off. 
The best deal on the Nectar Premier Mattress that we have seen these past few months is up to $499 of free gifts. These include a Google Nest Hub 2nd Gen designed with sleep-sensing tech, plus a variety of premium bedding and accessories including bed sheets, a mattress protector, and some of the brand's best pillows for sleeping. 
The only other time we saw a different discount on the Nectar Premier Mattress in the last year was during the 25% off Flash Sale in early November. That reduced the cost of a Premier to $974 for a queen size, which was excellent value for money. 
As for the Premier itself, like its siblings this Nectar mattress is designed for all sleeping positions, and has a wealth of cooling materials to regulate temperature for deeper sleep. These include a quilted cool cover, plus a layer of memory foam infused with phase-change material. If you experience night sweats or hot flashes (flushes) though, check out the Nectar Premier Copper below before making a decision.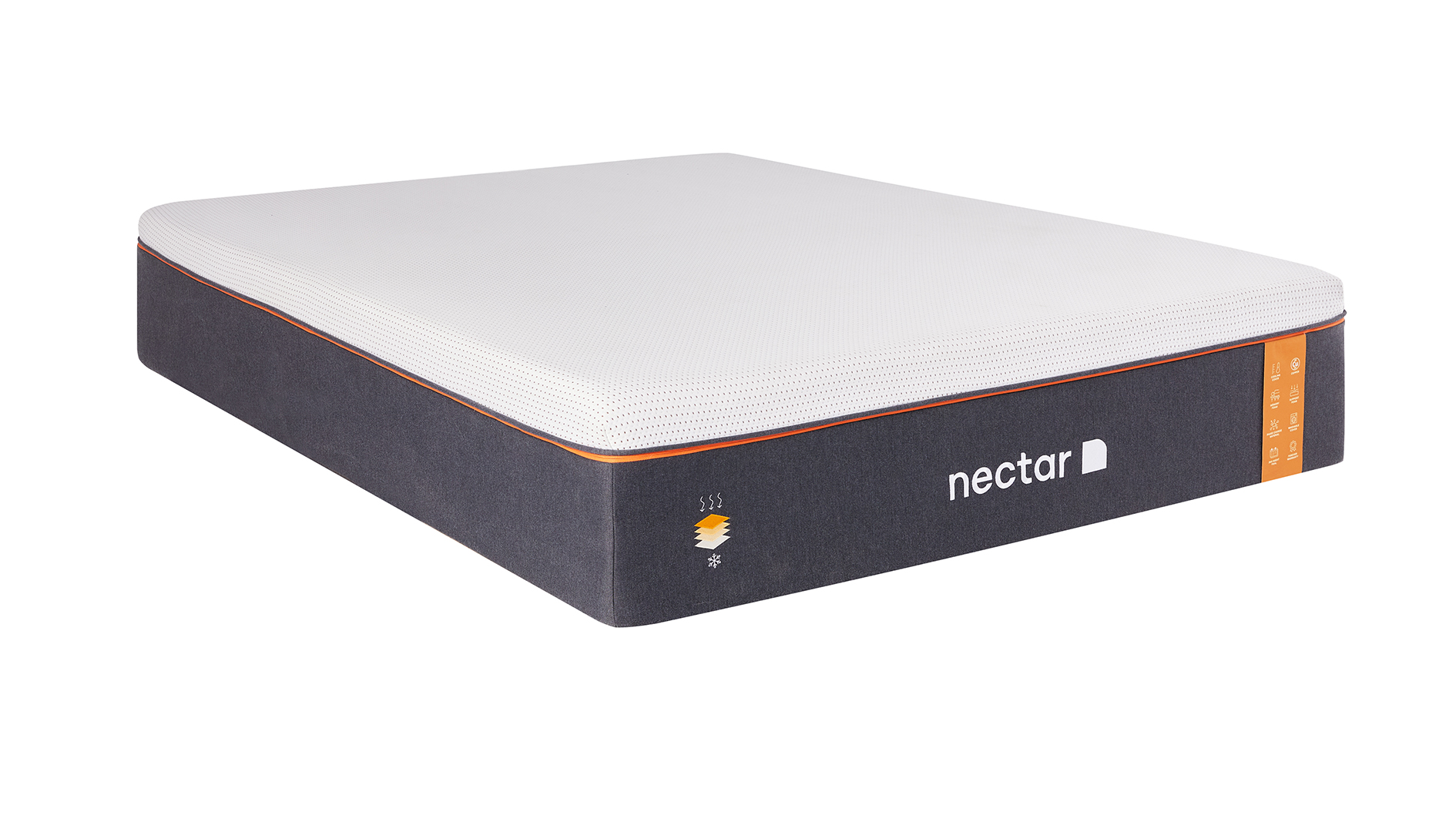 If you want the best Nectar mattress for cooling, here it is. The Premier Copper is the tallest model in the brand's range and has an extra layer to boost cooling, comfort and support. The biggest attraction is the heat-conductive copper fibers woven into the cover. These, plus other sleep fabric tech, work hard to dissipate heat and keep you cool during sleep.
Like the Premier above, the Premier Copper has featured in all Nectar mattress sales that we have tracked this year. And like the Premier you won't get money off right now, but you will get up to $499 worth of free gifts. These include one or two cooling pillows (worth up to $150), a bed sheet set (worth up to $150), a mattress protector (worth up to $99), and a Google Nest Hub 2nd Gen (worth $99). 
All of that, plus the lower price compared to premium cooling mattresses, makes the Nectar Premier Copper a great choice for anyone who wakes up multiple times a night because they feel too warm one minute, then too cold the next.
The Premier Copper stands 14 inches tall and is covered with a Quilted Cool Cover (where those copper fibers live), while directly underneath that sits a Smart Layer with ActiveCool HD – four inches of pressure relieving gel memory foam to hug your body's curves when you lie down. 
Beneath that is a one-inch layer of foam that adjusts to your in-bed movements (such as when changing position), followed by a 9-inch bottom layer of foam to add sturdy support. At the very bottom is a Shift-Resistant Lower Cover to ensure the Premier Copper stays put on your bed base.
Are Nectar mattresses any good?
Nectar is a great choice if you're looking for a good-quality mattress at an affordable price. For sheer value for money, we think the original Nectar Memory Foam is the best mattress you can buy – with or without a sale to lower the price. It's comfy in every sleeping position and costs less than the likes of Casper, Purple or Simba. 
Nectar's higher-tier mattresses cost more, but are made from higher-quality materials and remain very good value within their price bracket. Read our Nectar Premier Copper mattress review for more.
In addition to free gifts and a juicy discount on its mattresses, Nectar offers a 365-night risk-free trial – giving you an entire year to decide whether your new mattress is right for you. If you change your mind, Nectar will refund your money and collect the mattress for free. There's a forever warranty too, so the coverage is excellent.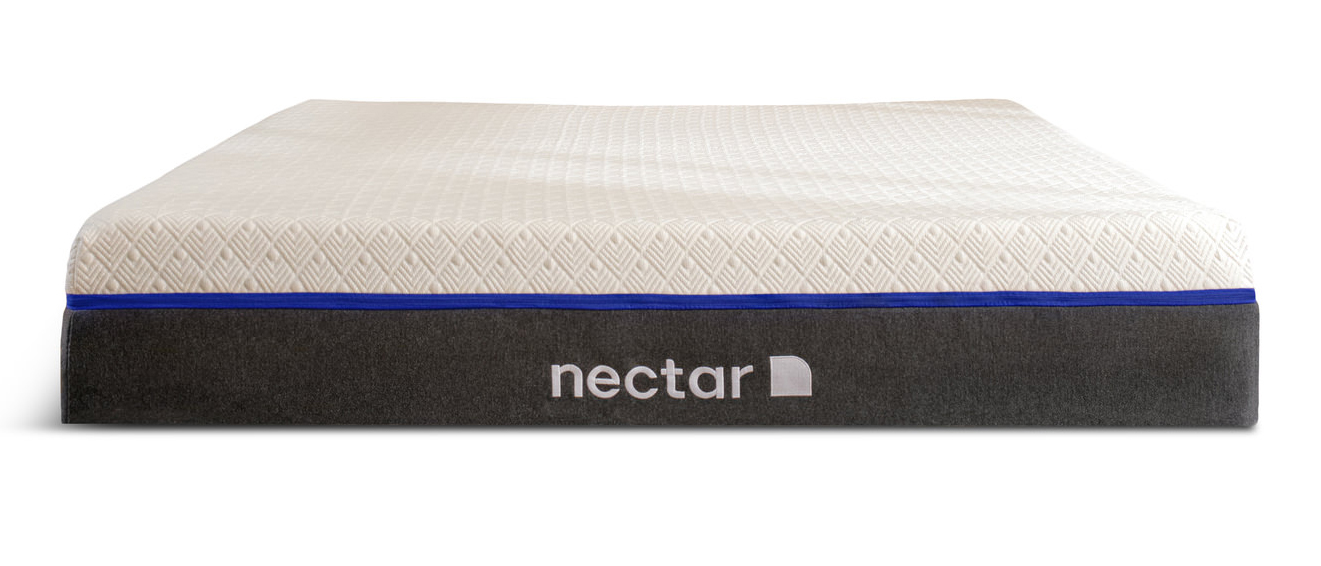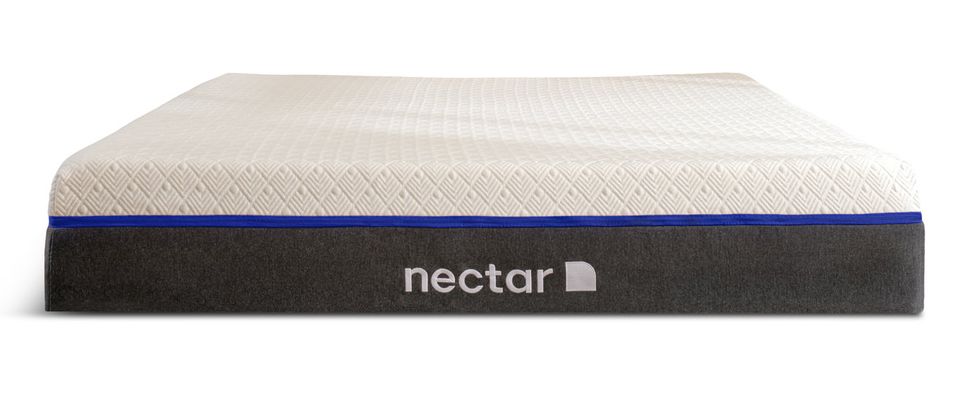 Is the Nectar Lush mattress still available?
The medium-firm Lush used to be Nectar's higher-end mattress and was priced accordingly at the time. It was available in six different sizes, with a twin starting from $1,099, while a Cal King was priced $1,799. The Nectar Lush is no longer sold by Nectar, so the three main models are now the Nectar Memory Foam, the Nectar Premier, and the Nectar Premier Copper.
The 12″ Nectar Lush mattress was designed with five layers for full body support and pressure relief. There were addition cooling properties, including a gel-infused memory foam layer to regulate body temperature and a cooling cover to draw heat away from the body. Both of those technologies are used in the Premier and Premier Copper, but to a higher standard.
The short answer is no – usually a Nectar mattress promo code isn't needed to get a discount on the mattress. Whenever there's a Nectar sale, the discount is usually applied automatically at checkout. That's where any free gifts, like Nectar's premium pillows, will be added to your order, too. 
That means there's no need to spend ages searching for Nectar promo codes to save money on the mattress. You'll find the best Nectar deals on the Nectar website itself, and they don't require a Nectar discount code. Just add the products you want to your order, and you'll see the savings at checkout.
Nectar mattress Black Friday and Cyber Monday sales and deals in 2022: what we expect
Based on what we have seen during the recent Nectar Black Friday and Cyber Monday mattress sales, we expect some of the evergreen discounts to continue for the rest of this year and into 2022. That includes Nectar's 'biggest offer yet', the $100 off and up to $399 of free gifts when buying the Nectar Memory Foam Mattress. 
That remains one of the brand's best-selling deals and is a fantastic saving on a highly rated mid-range mattress that suits most sleepers. The recent Nectar Black Friday mattress sale continued all three evergreen discounts, so the only difference we saw in pricing was when the Nectar Flash Sale arrived on the 6 November (see below), offering a 25% discount sitewide. 
Black Friday mattress sales will be here before we know it — and we anticipate Nectar's current 'biggest offer yet' of $200 off plus $499 in free gifts will reappear in November.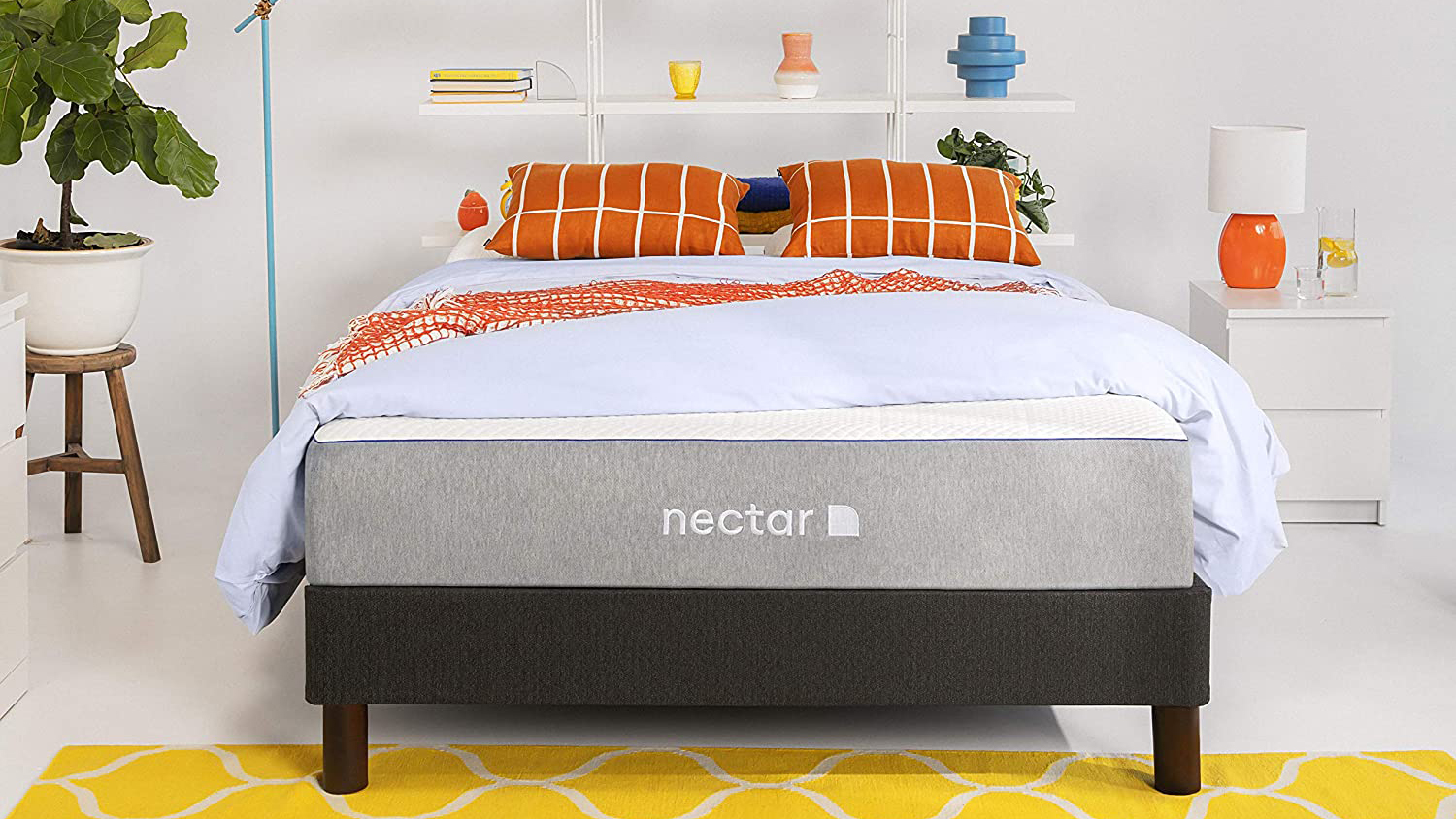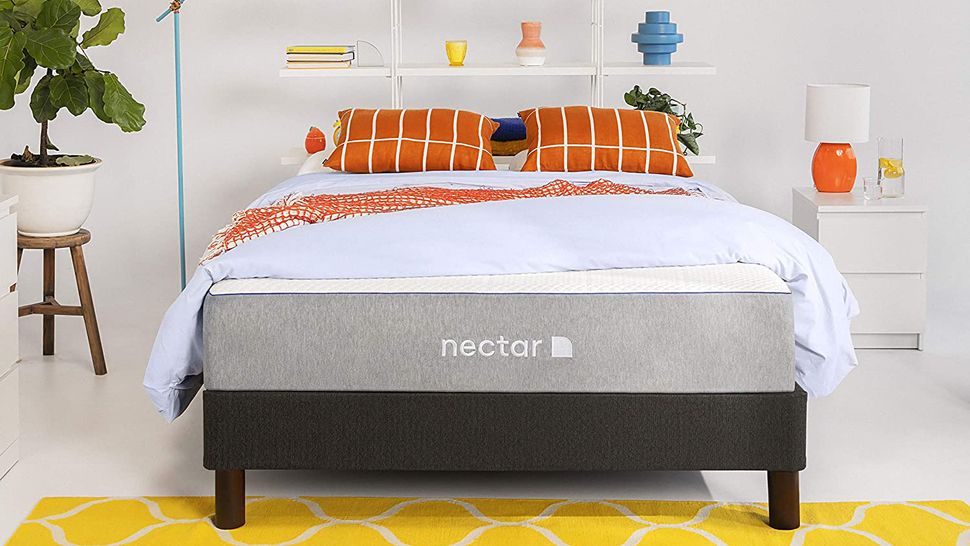 Nectar kicked off its Black Friday mattress deals in the UK first, with a massive discount of 45% on both the foam and hybrid Nectar mattresses. This nearly half-off deal brought some huge savings on an already affordable foam bed, so we weren't surprised to see how popular the offer was. A double size Nectar Memory Foam UK cost just £411.95 (was £799), and the Nectar Hybrid starting from £466.95 for a single size.
The year before that, the best Nectar Black Friday mattress deal for UK shoppers was a £125 discount plus two free pillows worth £70 (the lowest price we've seen as a result of this discount was £289 for the twin size). So the recent year's sales were the best yet for savings.
The US pricing for the Nectar Memory Foam during the recent Black Friday and Cyber Monday mattress deals was as follows:
Twin – $499 ($798)
Twin XL – $569 ($968)
Full – $699 ($1,198)
Queen – $799 ($1,298)
King – $1,099 ($1,598)
King – $1,099 ($1,598)
Nectar Black Friday price history
Looking back, we can see a steady increase in value for money from the Nectar Black Friday sale in the US – but customers have to spend more now too. Two years ago, the discounts in the Nectar Black Friday sale weren't as large as they were last year. The company then ran a $100 discount on mattresses and gave away two free pillows worth $150. That deal dropped the price of a twin from (then) $499 to $399.
That meant the cheapest you could buy a Nectar mattress was $399, and you received $150 of free gifts. Compare this to last year, where the mattress cost from $499 and you received $399 of free gifts. 
In the UK, it's a slightly different story. Two years ago, a £250 discount over Black Friday and Cyber Monday knocked 50% off the price of the Nectar mattress, taking it from (then) £499 to just £249 – plus you got two free pillows worth £70. 
Last year, by comparison, the mattress cost £289 and came with two free pillows in the Nectar Black Friday sale. That's £40 more expensive in 2020 than it was the year previous. But the company also ran a series of Nectar bundles deals, giving you the chance to save over £500 (if you spent more). 
Nectar mattress flash sale: a price history
As well as regular percentage discounts and freebie bundles, Nectar Flash Sales crop up occasionally. In 2021, a Flash Sale ran from Saturday 6 to Monday 8 November, during which Nectar Sleep US applied a 25% discount to everything on site, including the brand's best comforters for snuggly sleep. The 2021 flash sale dropped mattress prices to the lowest price we saw in 2021. To be exact:
Twin size – $374 (was $499)
Twin XL – $669 (was $502)
Full – $599 (was $799)
Queen – $674 (was $899)
King – $899 (was $1,199)
Cal king – $899 (was $1,199)
The year before that, the Nectar Flash Sale appeared on November 1, and again the brand offered a 25% discount site-wide. This dropped the price of the Memory Foam mattress to just $374 for a twin and $599 for a queen.
Is Black Friday the best time to buy a Nectar mattress?
Black Friday is an excellent time of year to buy a Nectar mattress, but it certainly isn't the only time – and actually the cheapest prices of last year arrived for one-day only, before Black Friday, on November 1.
Most of the leading mattress brands offer best-in-class discounts throughout the year, with particularly good offers over Memorial Day, in the July 4th sales, in the summer sales, and the Labor Day sales – as well as on Black Friday and after Christmas. This is also a time when we see huge discounts on the best mattress toppers for better in-bed comfort.
Nectar, by contrast, has been running its best-ever deal continually since last summer (despite the countdown you'll see on the site). That means there's little point in waiting for a better offer: if you need to buy a Nectar mattress now, you can do so knowing you're bagging a bargain.
However, if Nectar wants to remain competitive in November, the company may need to go even bigger with its Nectar Black Friday and Cyber Monday mattress deals in 2021 (and its Black Friday mattress topper deals too). Whether we see the lowest-ever flash-sale pricing brought back, or more value added through even more extra free gifts, we don't know. But what we do know is that if and when a better Nectar mattress sale does come along, you'll find the best deals here first.
Read more: