Winter is around the corner and health officials are predicting a rough few months with a 'twindemic'–increased cases of COVID and influenza hitting at the same time and infecting high numbers of people. Although we haven't experienced a terrible flu season the last two years, this year is different. UC Davis Health says, "Last year, people were worried about a bad flu season on top of COVID, and it didn't happen because everybody was masking and social distancing. Many things were still closed because of lockdowns. We had historically low rates of influenza and other respiratory virus transmission last year."
Dean Blumberg, chief of pediatric infectious diseases at UC Davis Children's Hospital shares that last year "at UC Davis Medical Center, we didn't have anybody admitted for influenza last year. In a normal year, somewhere between 40 and 150 kids die from influenza in the U.S., but last year, one child died from influenza. That just shows you how much the masking and social distancing really helped. This year, things are much more open and we are already seeing the transmission of respiratory viruses like influenza in the community. So it's not going to be the same. People have lost a year in terms of being exposed to influenza and developing some sort of protective immunity."
According to NBC News, hospitals are already experiencing an influx of patients due to Flu cases are already rising in parts of the U.S., according to the Centers for Disease Control and Prevention. Pediatricians, too, are seeing a growing number of children sick with respiratory syncytial virus, or RSV, and enteroviruses. And despite a downward trend in Covid, tens of thousands of new cases are still being diagnosed every day. The convergence of viruses is hitting health care systems as they're forced to reckon with staffing shortages that worsened during the pandemic. "If you go around the nation and ask hospitals how busy they are, every single one of them will tell you: They're busy," said Dr. Carlos del Rio, an executive associate dean at the Emory University School of Medicine and Grady Health System in Atlanta."
Being healthy is vital for staying safe this winter season and Eat This, Not That! Health spoke to experts who share what to know about COVID right now and how to help avoid it. Read on—and to ensure your health and the health of others, don't miss these Sure Signs You've Already Had COVID.
Dr. Suman Radhakrishna, Director of Infectious Disease with Dignity Health California Hospital tells us, "We did not record influenza in 2020 and noted few cases in 2021.  With relaxation of indoor mask policy, schools and workplaces conducting their business in person- the risk of spread in a large group setting is high for all infections spread by droplets- influenza, COVID, RSV etc." 6254a4d1642c605c54bf1cab17d50f1e
Michael D. Wang, Geriatric Medicine, Medical Staff at Beverly Hospital, Vice President, Clinical Affairs at Welcome Health Medical Group, a group specializing in senior care and home-based primary care tells us, "I think we ought to be on high alert for both. If you have a cough or sore throat, test for COVID. But keep in mind that home tests can miss real cases. So if you get worse (such as develop fevers and muscles aches), and your home test is negative, go to your provider and ask about getting a PCR for COVID and flu. There are treatments for both and they are different."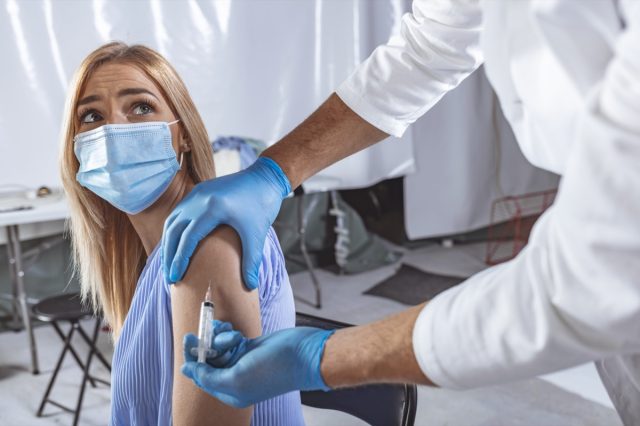 Dr. Wang explains, "COVID19 spreads through the air, somewhat similar to influenza, and is still circulating. Influenza usually surges the United States in the November to January months; COVID has surged during that time for the past two years. And while influenza has not been bad during the COVID pandemic, Australia, which often can be predictive for the northern counterparts, had seen a significant rise in influenza during their recent winter. With weather driving activities indoors, mask-wearing rates down and our guards not as high, we really can see a surge in both viruses."
Dr. Radhakrishna warns, "BQ1 and 1.1 which are starting to increase in incidence in the USA seems to evade prior immunity to COVID better.  As our collective immunity wanes, we are poised to experience a winter COVID surge.  How can we avoid it ? – by boosting with the new recombinant booster and using measures to avoid exposure to infection."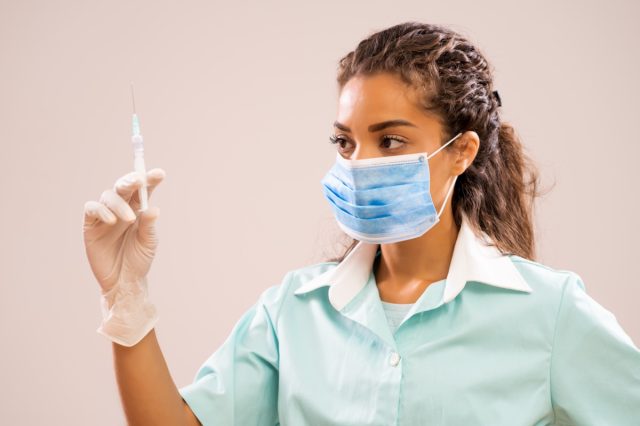 Dr. Radhakrishna emphasizes, "Every variant is worrisome.  There is always the potential to revert back to a strain that is more contagious and deadly." Board certified internist Dr. Jacob Teitelbaum, MD, bestselling author of From Fatigued to Fantastic! says, "It is important to recognize that vaccines are only one part of our body's defense strategy. Especially with coronaviruses which, like the flu, tend to mutate and often escape being sensitive to vaccines. So certainly looking at what is happening in Europe can give us a heads up of what's likely. But like the flu vaccine, no one can predict whether the vaccine will be effective until after the virus has already hit. It can continue to mutate from the strain currently present in Europe as well."
Dr. Wang tells us, "Coronavirus variants are referring to significant changes in the virus. The worrisome thing about variants is when the changes enable the virus to evade our immune defenses. It's what has powered surges despites our advances in immunizations, and it's what can contribute to a resurgence in the coming months. The original vaccines were engineered against the original coronavirus strain and the virus has had over two years to adapt to survive. This is why medical professionals are proponents of the recent COVID booster – it specifically helps our defenses against two of the omicron variants recently accounting for 80-90% of circulating strains in the US, according to the CDC: BA.4 and BA.5.
Dr. Radhakrishna shares, "Long COVID symptoms are more common in individuals with severe COVID infection.  Mildly symptomatic patients can also suffer from long COVID.   Lingering fatigue, Headaches, impairment of mental health and cognition, palpitations and shortness of breath are some of the more commonly reported symptoms.  Most improve over time.  We are still trying to understand this issue.  Patients have found some help with treatment of symptoms and allowing time for the recovery process."
According to Dr. Wang, " COVID19 is absolutely treatable. The antiviral medicines we have are based on strong science. They lower the severity of disease and the risk of death. Moreover, vaccinated people who contract COVID have a lower severity but also duration of having symptoms. COVID symptoms can last longer than the typical days to 1-2 weeks we usually expect from a viral infection. The term we have been using is long COVID; fatigue, mental health, respiratory symptoms – these can last months and have been seen in patients who have experienced COVID. We are still learning about this condition. This ability to prevent such a debilitating outcome is another reason why doctors, nurses and public health professionals are so big on prevention and prompt testing and treatment."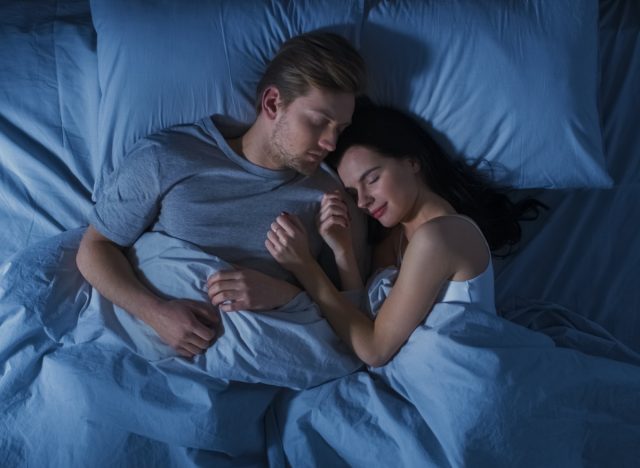 Dr. Wang states, "I think that many of us are worn down from the effects of COVID on our lives. It's easy to let our guards down and assume that we'll be ok. I recommend at minimum (1) get the COVID booster if you haven't within receiving one since September, (2) get the flu vaccine if you haven't received it this fall, (3) put your guard up if you become ill by testing early and masking around others (4) if COVID or flu start going up, mask up when needing to be physically close to others indoors. For folks at high risk for severe COVID and cannot get vaccinated, talk with your provider about getting monoclonal antibodies, an effective prevention that can last six months that is often available."
Dr. Teitelbaum shares, " I guide those I treat to augment their own immunity, which can be effective against new mutant strains as well as the old ones. This is the case especially now that most people either have had the vaccine, the infection, or both. So they have a basic baseline of COVID immunity, making it easier for the body to fight off future infections.
Here are the key steps to augmenting immunity:
-Get your eight hours of sleep a night. Inadequate sleep causes immune suppression.
-Stay hydrated. The first battle that decides whether a COVID infection takes hold in your body is fought on the moist surfaces of the nose, mouth, gut and lungs. It is fought by the IgA part of our immune system that, like the Navy, requires moist surfaces to be effective. So hydrate with water or unsweetened tea. Unfortunately, the 9 teaspoons of sugar in a 12 ounce soda can suppress your immune system by 30% for three hours. So do not stay hydrated with sweetened sodas.
-Optimize vitamins and minerals. Many nutrients, such as zinc, are critical for our immune system to work well. They are also essential for vaccines to be effective as well. I recommend a good multivitamin such as the Energy Revitalization System or Clinical Essentials. I also recommend a supplement called ViraPro, which includes optimal levels of the key nutrients and elderberries to markedly strengthen immunity." And to protect your life and the lives of others, don't visit any of these 35 Places You're Most Likely to Catch COVID.