Sure, the slow cooker is pretty much made for cozy recipes. But the whole part about it being "slow" doesn't exactly help you when you need dinner on the table—fast. It's nice to be prepared to put something in the slow cooker for a few hours, but if you're not prepared in the slightest and you're still in the mood for a cozy meal, the Instant Pot certainly has your back.
Not only is the Instant Pot massively convenient when you need a quick meal, but it can also be an incredible tool if you're trying to lose weight. Making healthy recipes in the Instant Pot is a lot easier than you think, and quite frankly, they can easily fit into whatever type of meal plan you want to follow.
Even if weight loss isn't the goal, having a few healthy Instant Pot recipes in your arsenal can be ideal when you have a hankering for a cozy soup but don't have all day to sit in front of a hot stove—or don't have hours to wait for the slow cooker.
So here are some of our favorite cozy Instant Pot recipes to make in the chilly months ahead. And if you're on the hunt for even more easy recipe ideas, check out these 21 Easy Air Fryer Recipes for Beginners.
You may not think you can make chicken wings in an Instant Pot, but this recipe is a quicker, healthier way of enjoying wings than what many people are used to. Just grab chicken, seasonings, and butter and you'll have deliciously crispy buffalo wings in no time.
Get our recipe for Buffalo Wings.
Tilapia can sometimes lack flavor on its own, but this recipe uses butter and vegetable broth to bring in the extra flavor. You can keep this recipe Keto-friendly by just adding vegetables, or you can add another side of your choice like potatoes for some extra carbs.
Get our recipe for Instant-Pot Tilapia.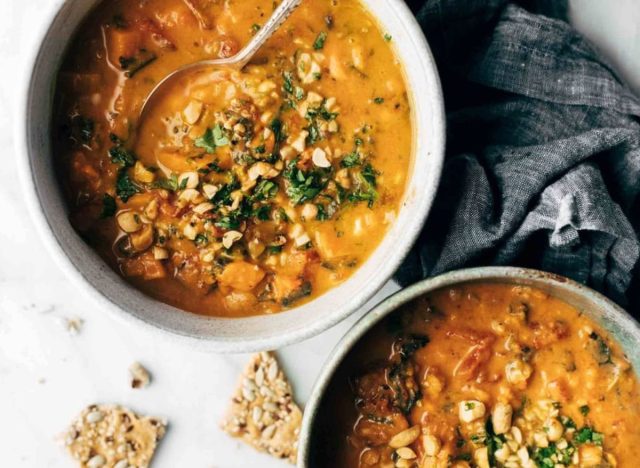 This creamy soup is the perfect comfort food, especially if you're enjoying during the colder months. Not only is it delicious, but it's packed full of nutritional value as well.
Get the recipe from Pinch of Yum.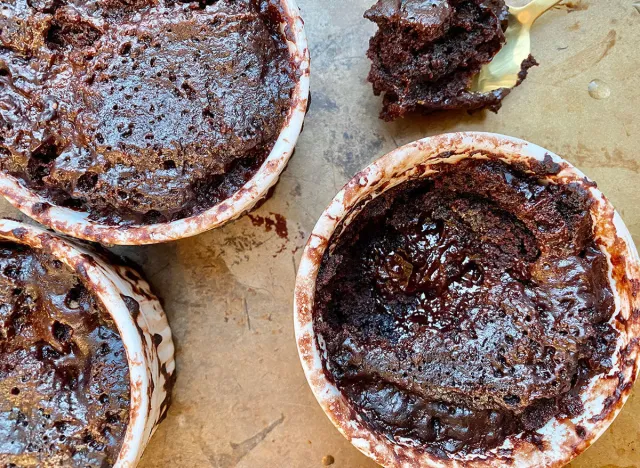 When you're trying to lose weight, you want to be able to still treat yourself to your favorite desserts from time to time. This Instant Pot chocolate cake recipe is perfect for chocolate lovers, and it's even Whole30-friendly.
Get our recipe for Chocolate Pudding Cake.
Use your Instant Pot to make the base of this delicious French onion soup—the perfect cozy little appetizer to serve on any occasion.
Get our recipe for French Onion Soup.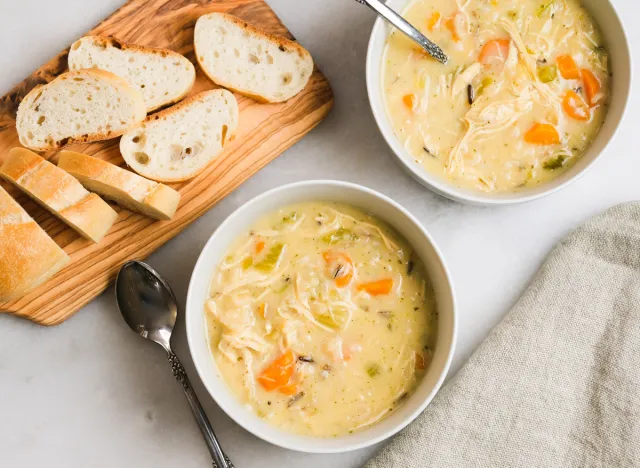 Looking for a cozy soup for a quiet weeknight at home? This chicken and rice soup is massively easy to throw together and will have a filling meal on the table in a matter of minutes.
Get our recipe for Chicken and Rice Soup.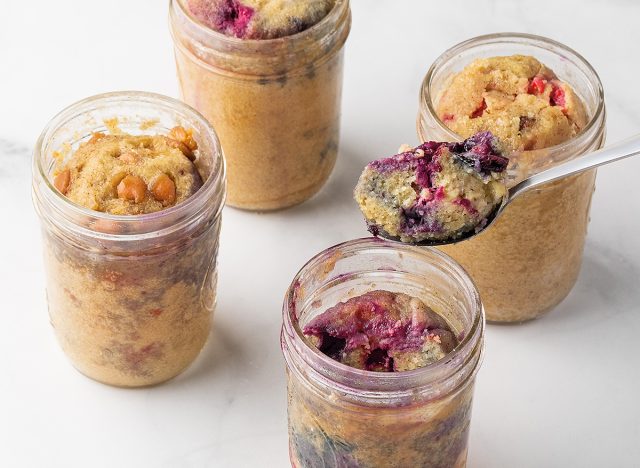 Nothing says cozy like a little mini cake in a jar! These cakes can be made in all kinds of flavors with the mix-ins of your choice.
Get our recipe for Mug Cakes in Mason Jars.
If you're looking for something cozy and low-carb, this chicken zoodle soup will satisfy your craving while keeping that carb count low.
Get our recipe for Chicken Zoodle Soup.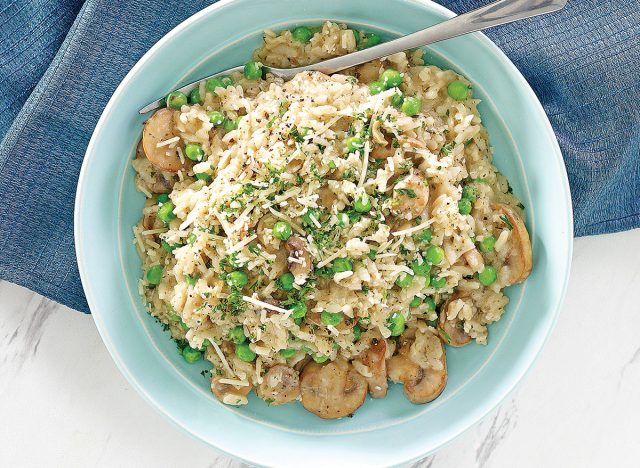 Thanks to the Instant Pot, throwing together a mushroom risotto on a weeknight just got a whole lot easier.6254a4d1642c605c54bf1cab17d50f1e
Get our recipe for Parmesan-Mushroom Risotto with Peas.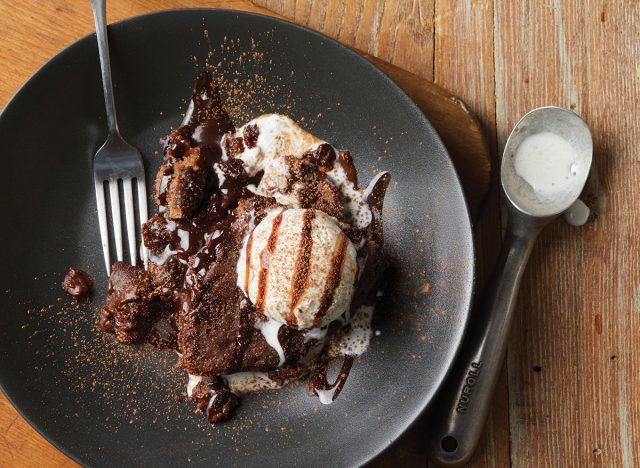 Molten lava cake? In an Instant Pot? Say no more.
Get our recipe for Molten Lava Chocolate-Cherry Cake.
This fatty cheeseburger soup is perfect for the keto recipe lovers out there. Full of fatty meat, cream, cheese, and hearty vegetables.
Get our recipe for Keto Cheeseburger Soup.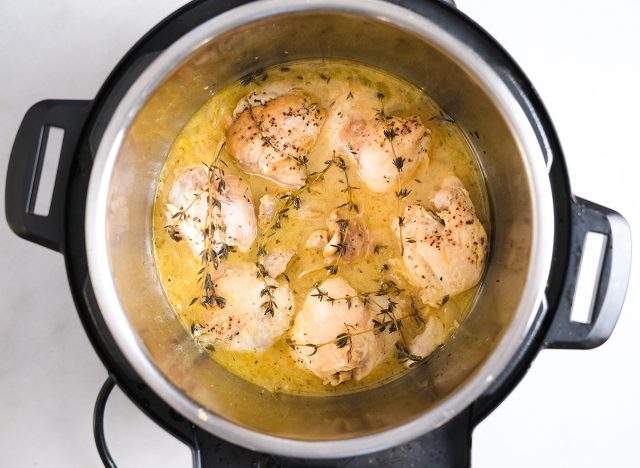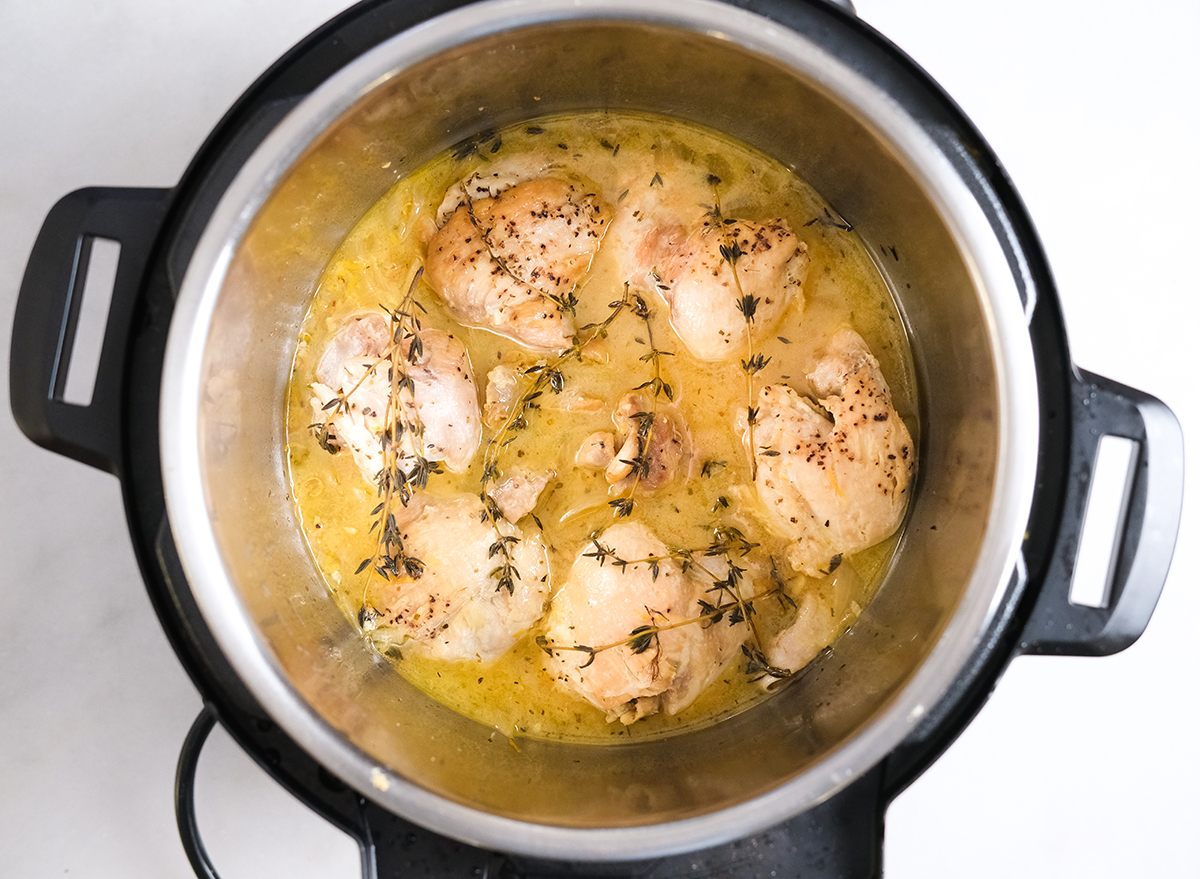 This lemon chicken makes for an easy weeknight meal! Serve with a side of roasted Brussels sprouts or potatoes. Or both!
Get our recipe for Lemon Chicken.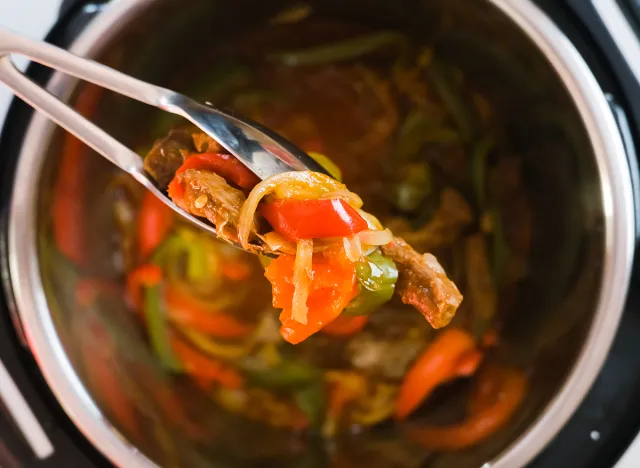 If you're looking for a cozy crowd-pleaser, you can't ever go wrong with a taco night. Especially with these easy Instant Pot steak fajitas!
Get our recipe for Steak Fajitas.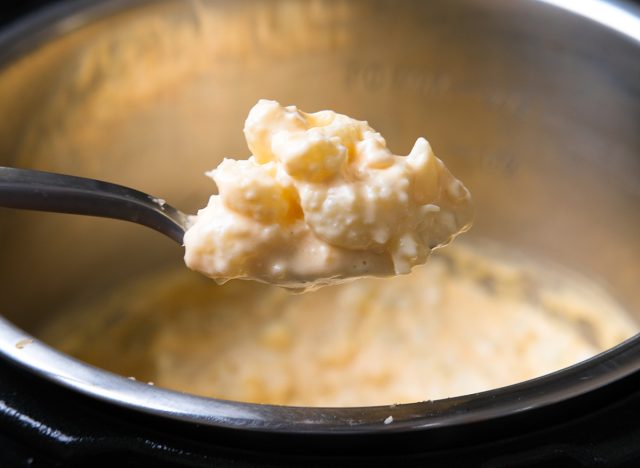 For an easy, cheesy side, this creamy cauliflower is the perfect side dish for any meal.
Get our recipe for Creamy Cauliflower "Mac" and Cheese.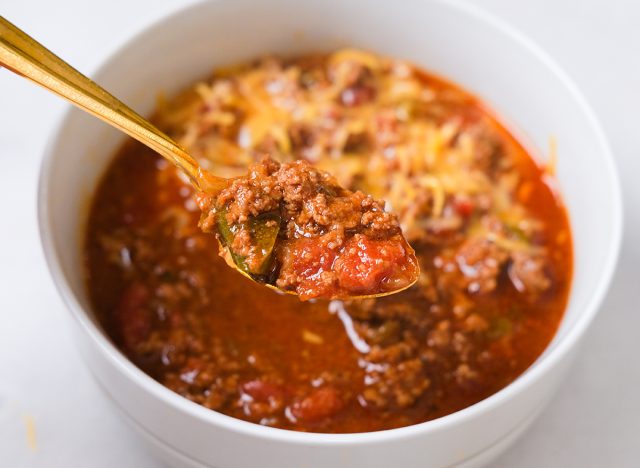 Just because you're craving something cozy doesn't mean you have to settle for a starchy meal! This keto chili keeps it low carb without sacrificing any of the flavors you love.
Get our recipe for Keto Chili.
This spicy, savory shrimp dish is the perfect when you're looking for a takeout alternative.
Get our recipe for Shrimp and Broccoli.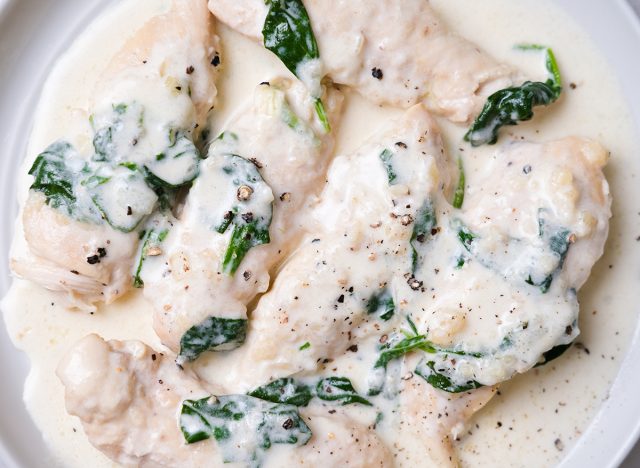 This cozy creamy chicken recipe is quick enough for a weeknight meal, but tasty enough to impress a dinner party.
Get our recipe for Creamy Chicken with Spinach.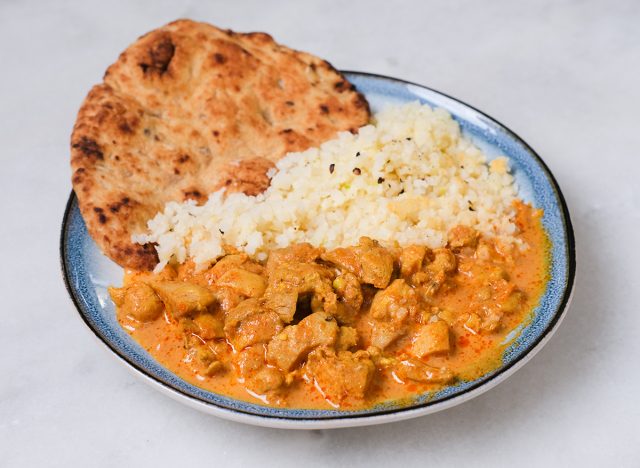 If you're looking for something savory, spicy, creamy, and of course, cozy, this chicken tikka masala recipe has it all.
Get our recipe for Chicken Tikka Masala.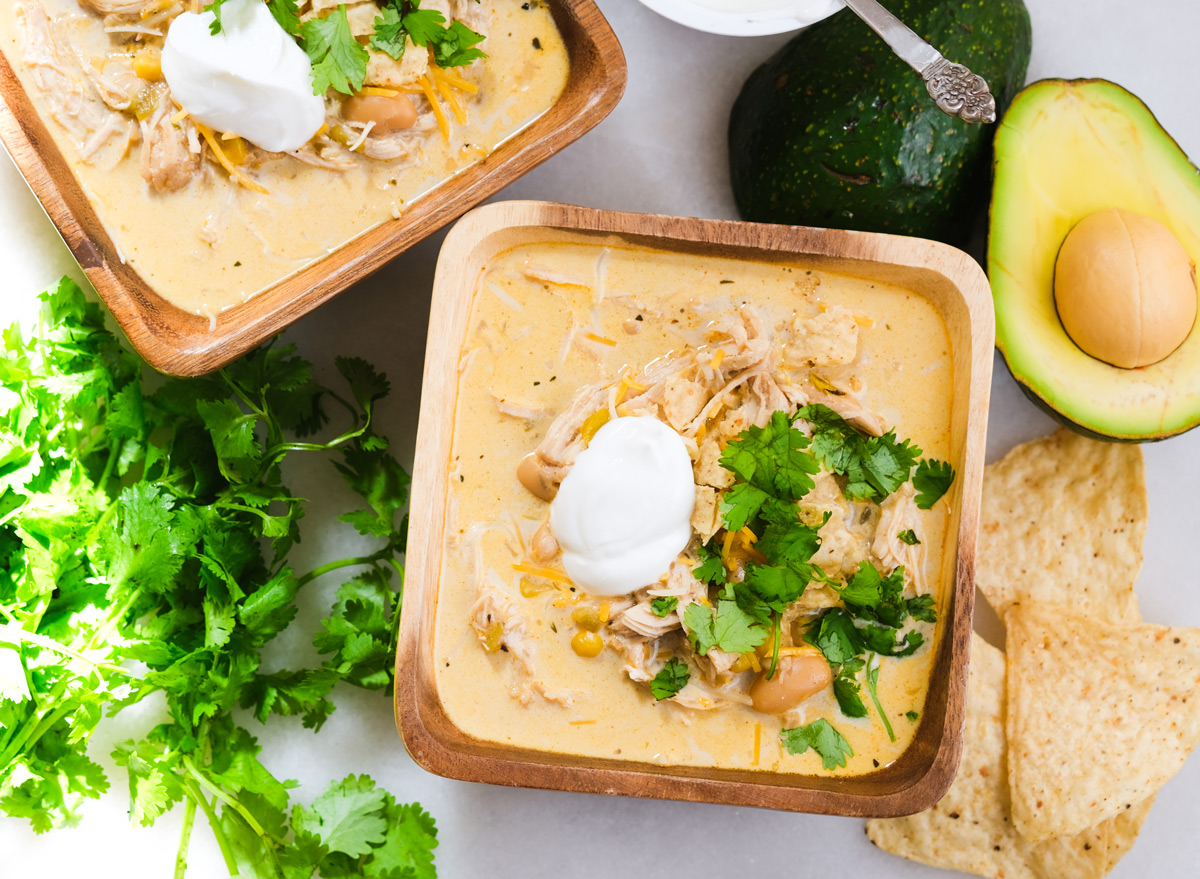 For a different twist on your usual cozy chili, this Instant Pot recipe gives the chili a creamy finish that you'll absolutely love.
Get our recipe for White Chicken Chili.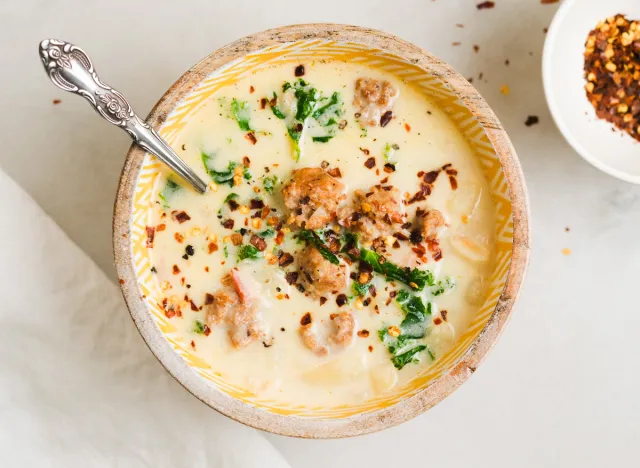 Dreaming about the zuppa toscana from Olive Garden, are you? Our Instant Pot version of this soup is about to be your new favorite soup to cozy up with.
Get our recipe for Zuppa Toscana Recipe.
Looking for a few cozy vegetarian Instant Pot recipes? This tofu tikka masala is here to the rescue!
Get our recipe for Tofu Tikka Masala.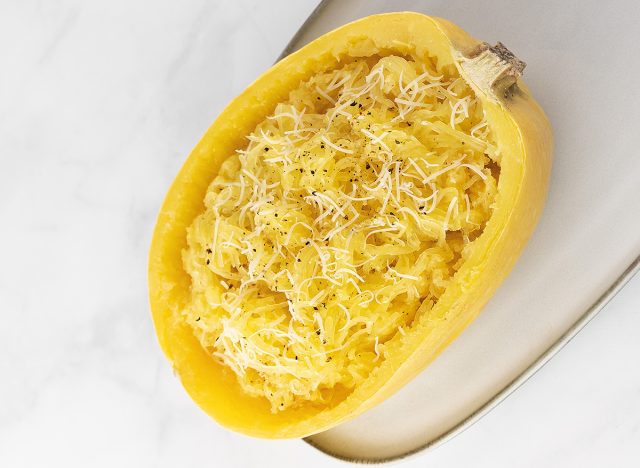 Another delicious vegetarian option is this Cacio e Pepe spaghetti squash! Made with very few ingredients, this squash is the perfect mix of cozy, tasty, and healthy.
Get our recipe for Cacio e Pepe Spaghetti Squash.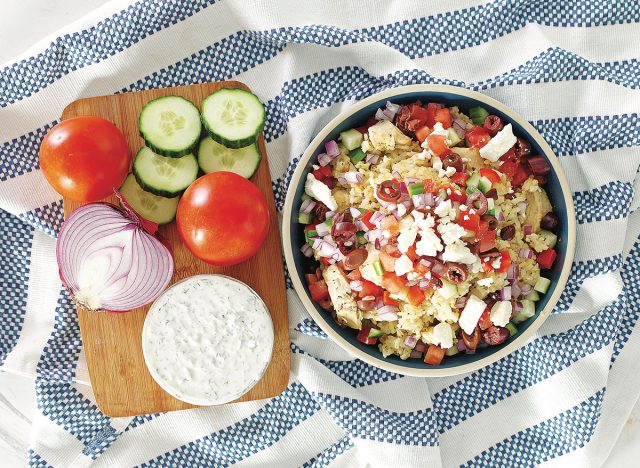 Looking for a warm cozy lunch bowl to replace your cold, boring salad? This chicken and rice bowl is here to save you!
Get our recipe for Greek Chicken Rice Bowl with Tzatziki Sauce.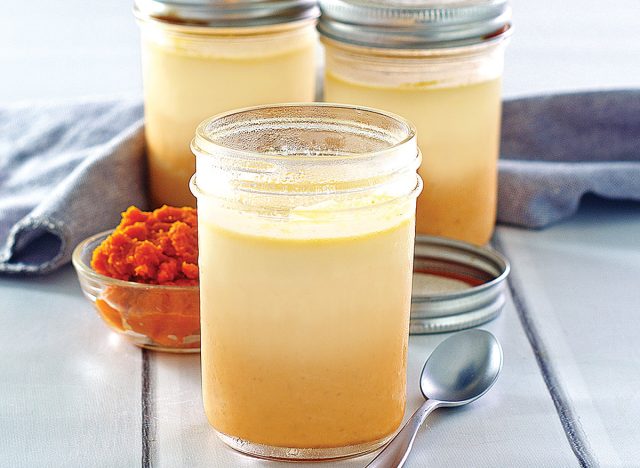 Dying to use the Yogurt feature on your Instant Pot? This creamy pumpkin yogurt makes the perfect opportunity to finally give it a try!
Get our recipe for Two Layered Creamy Pumpkin Yogurt.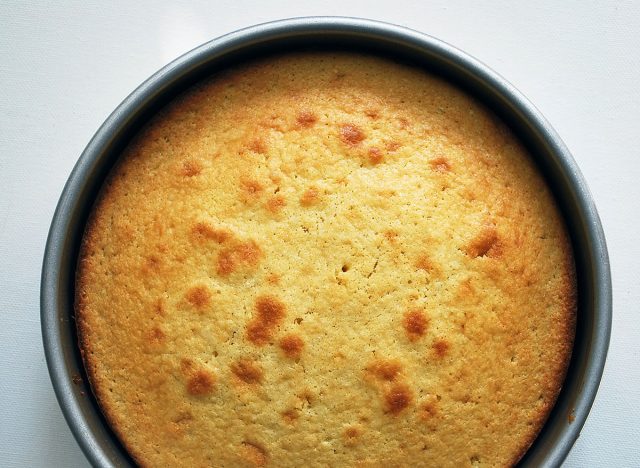 For an easy-peasy dessert that doesn't overdo it on the calories, this lemon cake will satisfy that sweet craving—and still help you reach those weight loss goals.
Get our recipe for Quick & Easy Lemon Cake.
The Instant Pot can seem intimidating if you don't have a recipe or an easy place to start. With these 25 recipes mentioned above, you have something to choose from for any mood, craving, or time of day. Enjoy these meals on your own, share with a loved one, or take to your next holiday party. Whatever you choose to make will help you feel confident in the kitchen while also helping you stick to your personal weight loss goals.
A previous version of this article was published in November 2021 and has since been updated to include more entries.