Health officials are closely watching Europe and other parts of the world as cases for COVID-19 and influenza spike, which is raising concern for a winter surge in the states as new variants emerge. "COVID is still a major healthcare problem across the United States," Thomas Gut, D.O., Associate Chair of Medicine at Staten Island University Hospital tells us. "Although the COVID strains have become much milder, COVID infections are still being seen in hospitals and are making people very sick."
European Commissioner for Health and Food Safety Ms Stella Kyriakides, World Health Organization Regional Director for Europe Dr Hans Henri P. Kluge and Director of the European Centre for Disease Prevention and Control Dr Andrea Ammon issued a recent joint statement and said, "Although we are not where we were 1 year ago, it is clear that the COVID-19 pandemic is still not over. We are unfortunately seeing indicators rising again in Europe, suggesting that another wave of infections has begun. With the arrival of autumn and winter, the resurgence of influenza can also be expected."
Millions are at a heightened risk for a serious infection and according to the statement, "Many of those most at risk of severe COVID-19 are also at high risk of experiencing a serious influenza infection. It is important that the following priority groups get vaccinated against both influenza and COVID-19: health-care workers, people over 60 years old, pregnant women, and those with comorbidities and/or underlying conditions. The Southern Hemisphere, where winter recently ended, experienced an early and highly active influenza season. While we do not know exactly what to expect in the European Region, we may see a similar scenario in the Northern Hemisphere during autumn and leading into winter. This means we need to be ready and act now. " Read on—and to ensure your health and the health of others, don't miss these Sure Signs You've Already Had COVID.
Dr. Linda Yancey, Infectious Disease Specialist, Memorial Hermann Health System in Houston tells us, "While we have low COVID numbers in the US right now there is a surge going on in Europe. We tend to lag about four weeks behind them in COVID cases so there is a good possibility that there is another surge on the way for us. It is VERY important for people to get their bivalent COVID booster now so that they will be protected by the time another wave hits."
In addition to COVID, experts are warning about a triple health threat due to influenza and RSV.  Dr. Barbara Bawer, Family Medicine Physician with The Ohio State University Wexner Medical Center explains, "While everyone has mostly been worried about COVID, the flu can also be very dangerous and even deadly. The flu typically leads to symptoms pretty fast and they are severe. In the very young, the elderly and the immunocompromised populations, the symptoms can be so severe that they require hospitalizations. Certain ethnicities like African Americans and Hispanics are at higher risk also of getting severe disease."
Although many are just hearing about RSV for the first time, it's a virus that's very familiar to pediatricians. Muzna Atif MD FAAP Medical Director/ Pediatric Hospitalist PVHMC says, "Respiratory Syncytial Virus or RSV, is a common cold-like virus which generally presents between October to March and can cause more severe  illness in children less than age two or older adults  sometimes requiring hospitalization. It is the most common cause of Bronchiolitis , an inflammation of the small airways of lungs and Viral Pneumonia in that age group." She adds, "Currently we are experiencing a high rise in cases of RSV , more than average as relaxation of mitigation measures and with Schools open more children are being exposed to this virus and some infants for the first time in their life."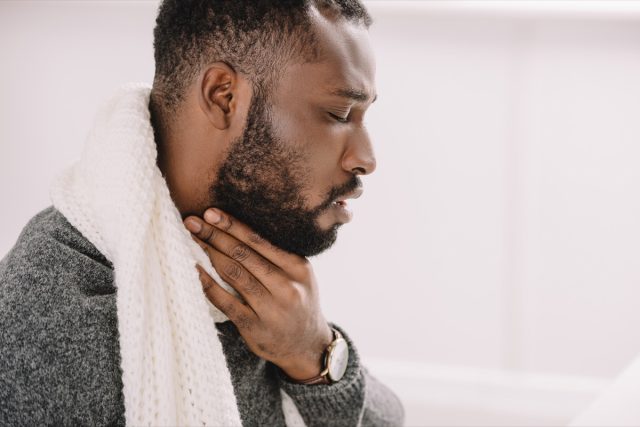 Dr. Yancey states, "We have had a winter surge every winter of the pandemic. While I hope that this year is an exception we cannot count on that. Also, not as many people as we would like have gotten the bivalent booster. This means that we are going into winter with a population that is more susceptible to the new variants then we did last year. Europe, which tends to be about a month ahead of us with COVID, is having a surge right now. Many, many fewer people are masking this year, putting themselves at risk."
In terms of RSV,  the virus can be deadly and the New York Times reports, "R.S.V. causes about 14,000 deaths among adults 65 and older and up to 300 deaths among children under 5 each year. No vaccine is available, but at least two candidates are in late-stage clinical trials and appear to be highly effective in older adults. Pfizer is also developing an antiviral drug." Dr. Sharon Nachman, Chief of the Division of Pediatric Infectious Diseases at Stony Brook Children's Hospital tells us, "Annual exposure to this virus leads to immune protection. But, when you skip a year or two of exposure, just like we had while wearing masks to prevent COVID, your immune system 'forgets' the virus and then when you see it anew, you are sicker with it." 
Regarding an uptick of influenza cases, NBC reports, "Hospitals nationwide are preparing for another winter with Covid — the first one that's also expected to include high levels of influenza and other respiratory illnesses that have simmered quietly in the background for the past two years…Flu cases are already rising in parts of the U.S., according to the Centers for Disease Control and Prevention. Pediatricians, too, are seeing a growing number of children sick with respiratory syncytial virus, or RSV, and enteroviruses."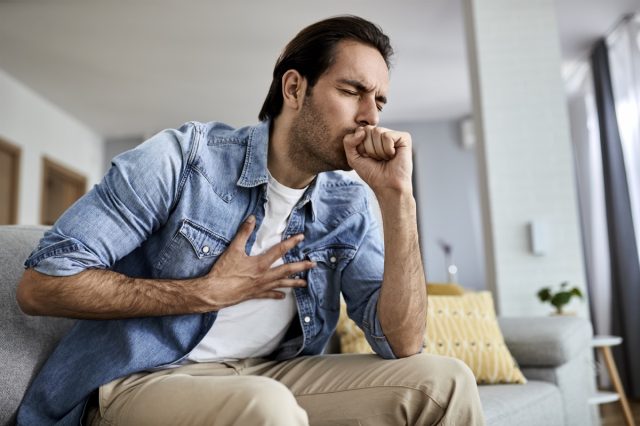 According to Dr. Yancey, "Getting COVID is like playing Russian roulette. While most cases are mild some are not. There are still hundreds of Americans dying every day from COVID. And the more times you have it the more likely you are to suffer from long COVID. This poorly understood post-viral fatigue syndrome has come with life-changing symptoms for millions."6254a4d1642c605c54bf1cab17d50f1e
Dr. Gut adds, "Each COVID infection has been shown to be a risk for hospitalization within a few months of the infection itself. We are seeing record high hospitalization rates despite fewer COVID infection deaths, from other chronic conditions that appear to be worsened after a recent COVID infection."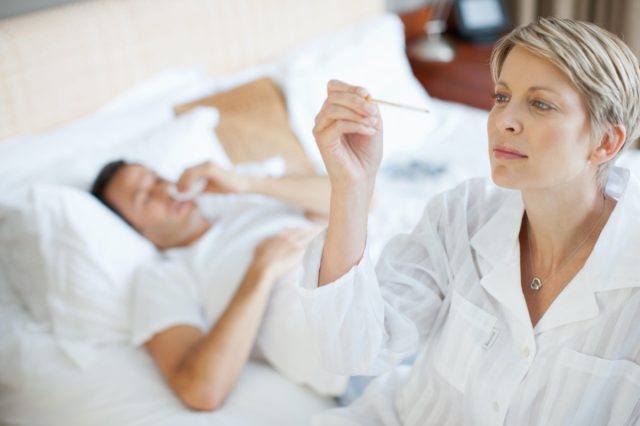 Dr. Yancey states, "COVID is still killing people every day. People are suffering from life-changing symptoms with long COVID. As much as we would all like this to be over it isn't yet. We have two deadly viruses circulating this winter: flu and COVID. We have safe, effective vaccines for both. Get your flu shot and get your bivalent booster."
Dr. William Li, physician, scientist, president and medical director of the Angiogenesis Foundation, and author of Eat To Beat Disease: The New Science of How Your Body Can Heal Itself says, "COVID is still a new human disease that is not well understood. While the acute infection is much less lethal for most people, it is still resulting in new deaths each day in the United States, and around the world. There are still many unvaccinated people worldwide, which means their exposure to COVID. They result in hospitalization, or even death. And until there are adequate numbers of people around the world who are vaccinated, the virus will continue to spread relatively unchecked, and mutate along the way. One major concern is that if uncontrolled, the virus might mutate into a much more pathogenic form."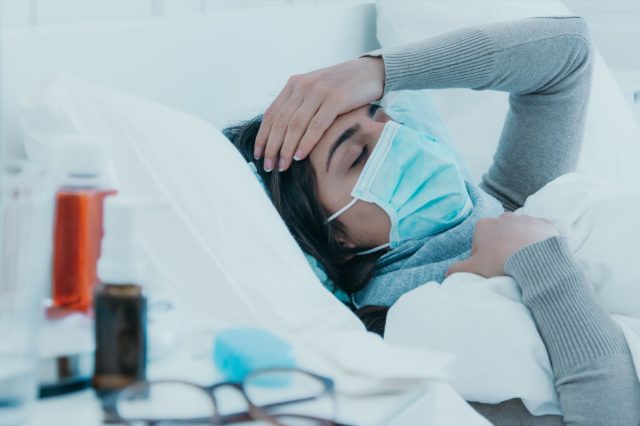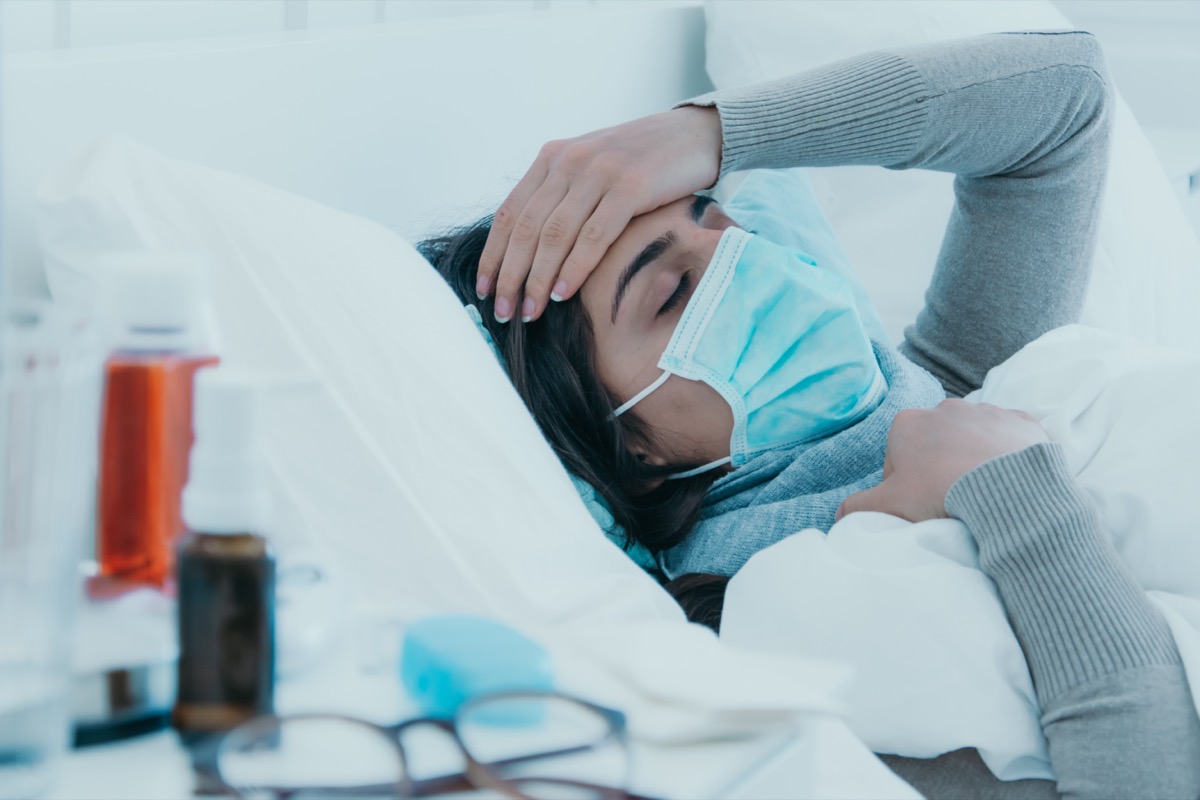 Dr. Yancey says, "The new variants are developing the ability to mutate around some of our most effective COVID treatments, effectively taking arrows out of our quiver of weapons to fight the virus. The most important thing to know about the variant is that we are starting to include them in the new vaccines. We can stay one step ahead of this virus if we can keep people boosted."
Dr. Gut adds, "The Omicron variant is much milder than prior strains of COVID, but the increased hospitalization risk after surviving COVID infection is still troubling since it strains healthcare resources more than we have been prepared for previously." And to protect your life and the lives of others, don't visit any of these 35 Places You're Most Likely to Catch COVID.