Some parts of the US are seeing an uptick in COVID-19 cases and hospitalizations, with two new COVID-19 variants—BQ.1 and BQ.1.1—showing alarming ability to evade immunity from previous infection and vaccination. "It's a little bit eerily familiar," says Dr. Jeremy Luban, of the University of Massachusetts. "This time of year last year we were optimistic. We were coming out of the delta wave, and it was steadily decreasing, and we went into Thanksgiving to wake up to omicron. So there is this sort of déjà vu feeling from last year." Research shows 
BQ.1 and BQ.1.1 could be up to seven times more immune-evasive than BA.5.
"The risk of reinfection is definitely not trivial," says Ziyad Al-Aly, an assistant professor of medicine at Washington University School of Medicine in St. Louis. "So going into the winter surge now people should do their best to try to prevent getting reinfected… You're basically playing Russian Roulette again. You may dodge the bullet the next time around, but it may not be the case." This sentiment is echoed by White House chief medical advisor Dr. Anthony Fauci. "As much as you want to feel good about the fact that cases are down, hospitalizations are down, we don't want to declare victory too prematurely," he says. "And that's the reason why we've got to keep our eye out on these emerging variants."
In LA County, only 25% of adults over 65 have got their boosters, something causing deep concern to health officials. "This low number is worrying, especially given the possibility of a winter surge fueled by new strains of the virus that are very infectious," says Los Angeles County Public Health Director Barbara Ferrer. "Those over 65 remain at elevated risk for severe illness from COVID-19. And for many older people, it has been months since their last booster." 
Ferrar wants to make it clear older people are not the only ones at risk. "If a person contracts COVID-19, there is always the risk of hospitalization and death," Ferrer says. "While three-quarters of the people who pass away are in fact elderly, that means 25% of the people who pass away are not… Even if a person contracts Omicron, and it feels like a mild infection, there is always the risk of passing it onto another person for whom it will not be a mild infection, especially if you're asymptomatic or if you don't even have symptoms." Here are five states where COVID cases are rising fastest. Read on—and to ensure your health and the health of others, don't miss these Sure Signs You've Already Had COVID.
COVID-19 cases in Nebraska are up 2,539% in the last two weeks. Less than 10% of adults in Nebraska have had their booster, according to reports. "That's a very discouraging and disappointing statistic," said Dr. Mark Rupp, chief of the infectious diseases division at the University of Nebraska Medical Center. "I would hope that the population would take advantage of this newest bivalent booster to try to do everything they can to keep themselves healthy and protected as we go into the respiratory virus season."
Although protection from the booster wanes after a few months, doctors say it can help prevent hospitalization and long-term complications. "Every time you get COVID-19, you kind of roll the dice," Dr. Rupp says. "You could get severe illness or you could have those really bothersome longer COVID lingering symptoms. And I don't think people take that long COVID syndrome into their analysis of risk when deciding on vaccination."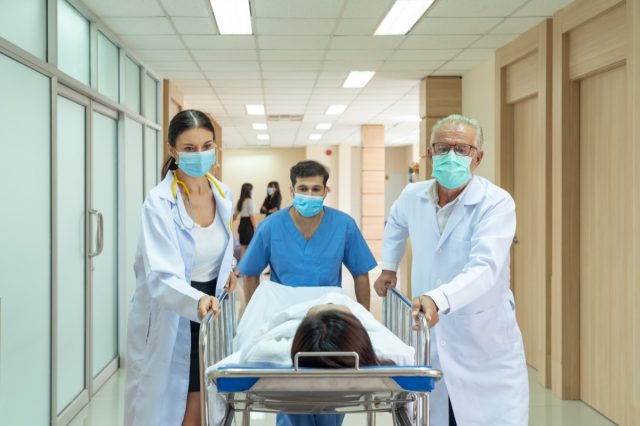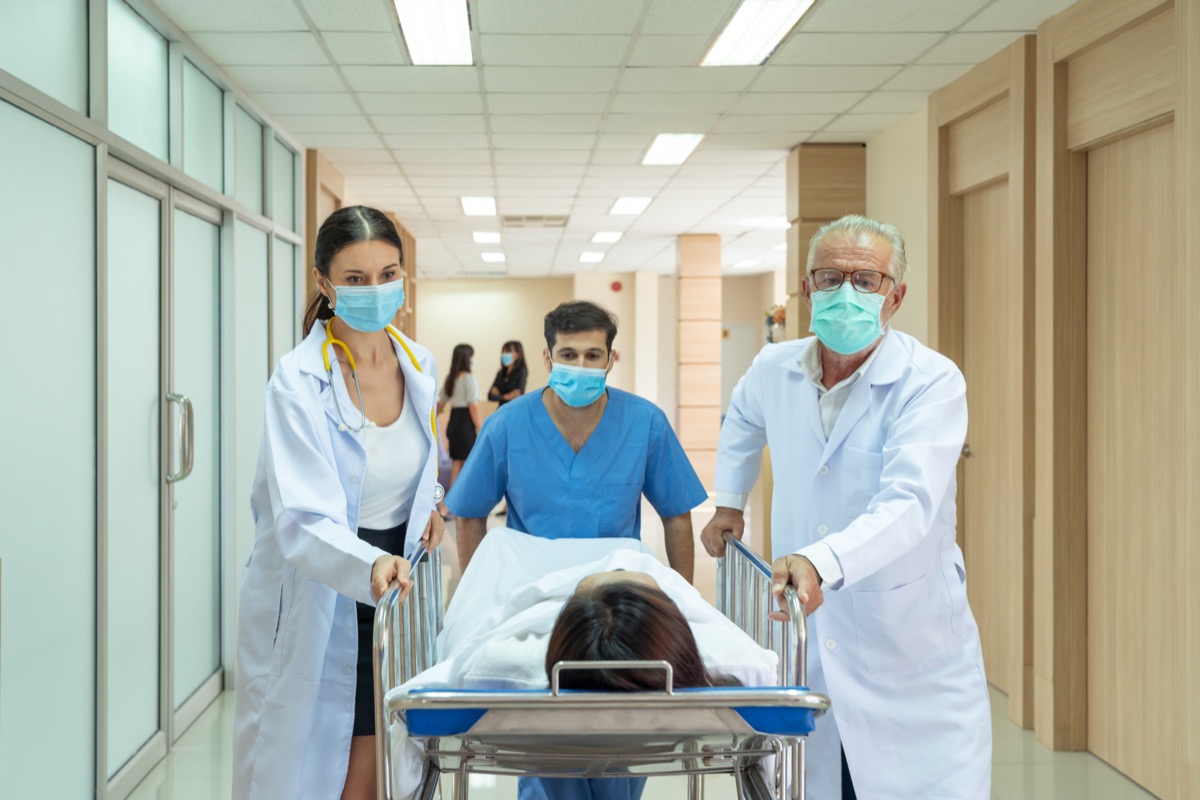 Missouri is experiencing a 169% increase in COVID-19 cases over the last two weeks. "As people go inside, and we see more and more variants, it's going to be an interesting few months," says Dr. Steve Stites, chief medical officer at The University of Kansas Health System. "If you watch the national numbers, the new hospitalizations and new cases are trending up." health officials believe the actual number is actually two to five times higher than data shows, thanks to at-home COVID tests. "For the most part, when we have gone back to look at these patients, they have either not been up to date with their boosters, they have not been vaccinated at all, or especially if they have significant comorbidities," says Dr. Dana Hawkinson, the hospital's medical director of infection prevention and control.
So how can people stay safe in the run up to the holidays? "I don't have a foolproof plan for a perfect safe gathering. I don't really think there is such a thing, but as we've talked about in the past, there are things we can do to reduce the risk and still enjoy family, friends, and community that make life worth living," says Dr. Michael Osterholm, Director of the Center for Infectious Disease Research and Policy at the University of Minnesota. "Let me share with you specifically two instances in my personal life that help illustrate what I think you can do and what I do with my loved ones from a safety standpoint. Number one, I am getting together with colleagues and friends for dinners—I do them in my private home. The protocol is in the three previous days to the actual dinner, you cannot have had no contact with someone who had a COVID case. Number two, if you have any symptoms on the day of, including allergy-like symptoms, thinking that it's just ragweed, that's disqualifying."6254a4d1642c605c54bf1cab17d50f1e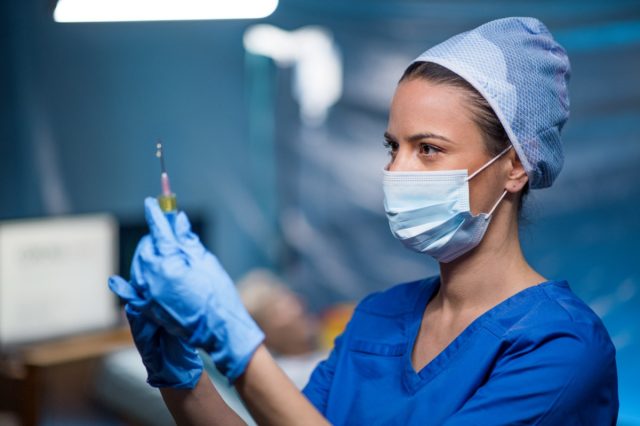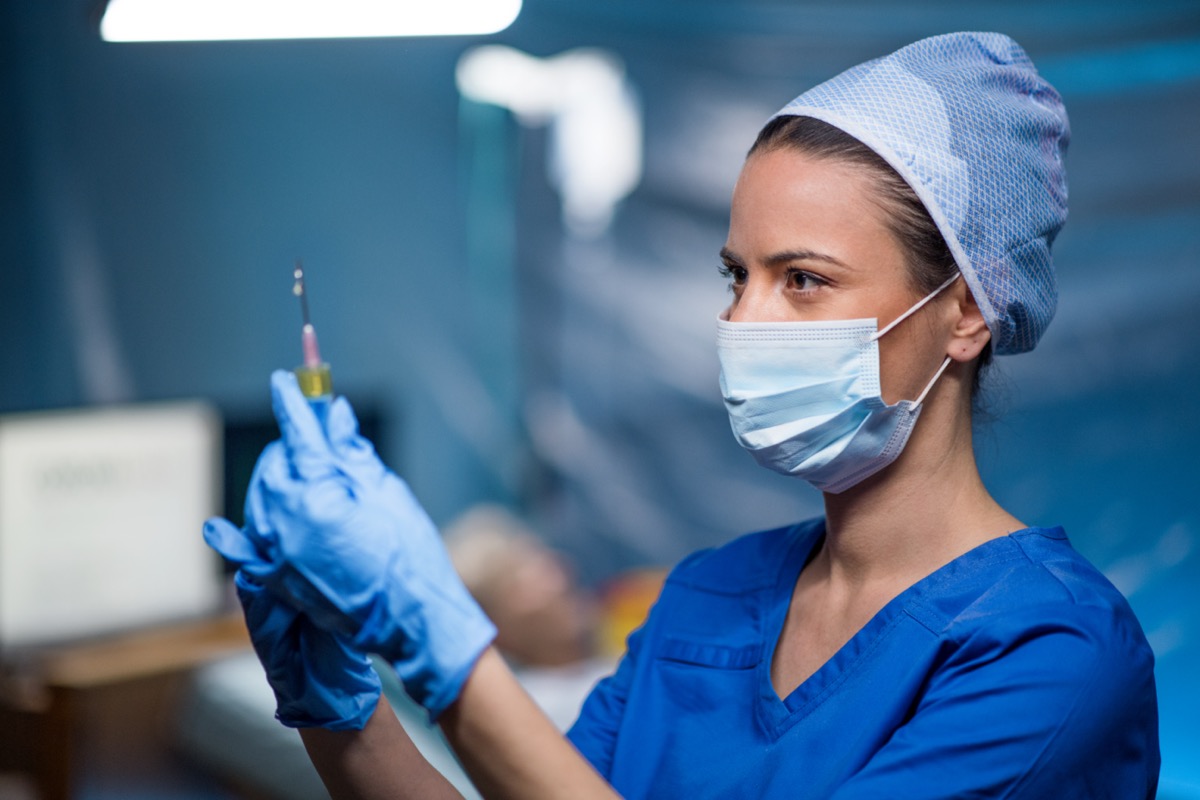 Cases of COVID-19 have increased by +79% in the U.S. Virgin Islands over the last two weeks. Dr. Fauci previously spoke about how more funding is needed to prevent another massive outbreak. "There's a pandemic preparedness plan that was put together involving an all of government response that came out a while ago from OSTP, the Office of Science and Technology Policy. The toll of that, from the standpoint of resources, the amount that would be needed, was tens and tens and tens of billions of dollars. 
"We must say, to be perfectly fair, that Congress has given an enormous amount of money for us to respond to the current outbreak. However, that funding has now dried up, and that's a real problem because if we want to continue to respond to the ongoing outbreak and be prepared for the inevitability, even though we don't know when it will occur of the next outbreak, we are going to need a continual consistent investment in resources and for a variety of reasons, we don't have that right now."
COVID-19 cases are up 77% over the past two weeks in Utah. "Anytime you see a variant start to grow in proportion over other variants, that means it's better at infecting you. So, yeah, the 'BQs' are more effective," says Kelly Oakeson, chief scientist for next generation sequencing and bioinformatics for the Utah Department of Health and Human Services. "That's kind of the weird, scary part," Oakeson says. "Previously, we had big waves of a single variant, right? This variant came in to take over… We're not seeing that same pattern with this. We're kind of starting to see a handful of them that are equally as good as the other one at infecting us."
"It's almost like playing Russian roulette," says Oakeson. "The more we keep letting this thing keep circulating and evolving, eventually one of them is going to hit that combination. And that's not good… I don't think it's going to wipe itself out. I think we're probably going to be in this ongoing cycle of waves and surges of COVID. We'll have a new lineage come through. It'll make us sick and cause an increase in cases, stress our hospital systems. Then the next one will happen and we'll see this same kind of pattern."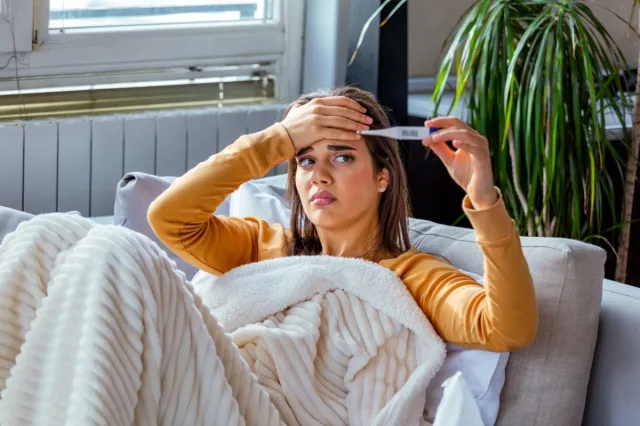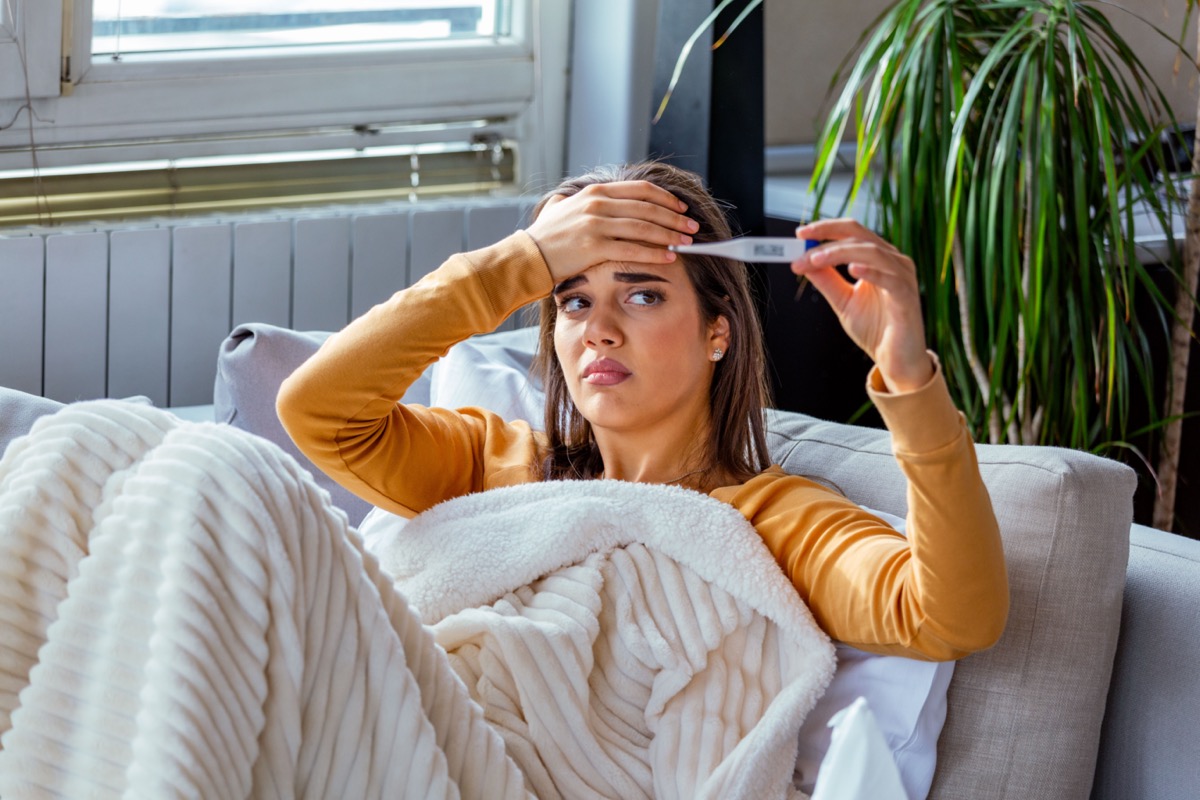 Washington, D.C. is experiencing a 62% increase in COVID-19 cases over the last two weeks. "We're really at a point that may be a crossroads here. As we're entering into the cooler months, we are starting to see the emergence of sublineage variants of omicron," says Dr. Fauci."We're still in the middle of this — it is not over. Four hundred deaths per day is not an acceptable level. We want to get it much lower than that." 
Dr. Fauci is particularly concerned at how flu, COVID-19, and RSV are all overlapping. "This is particularly problematic because as we get into the flu season, you might have a convergence of three significant respiratory illnesses at one time in children," he says. "RSV, which you just mentioned, influenza and of course there's always the concern, as we get into the winter, about a surge of a new variant of COVID-19." Dr. Peter Chin-Hong, infectious diseases expert at UCSF, believes the lifting of COVID restrictions could explain why these illnesses are all peaking early. "Many kids have had COVID recently actually. And when you've had recent COVID, that may make your immune system more reactive if it sees another respiratory infection," Dr. Chin-Hong says. "That is unproven, but again, it's another hypothesis people have proposed."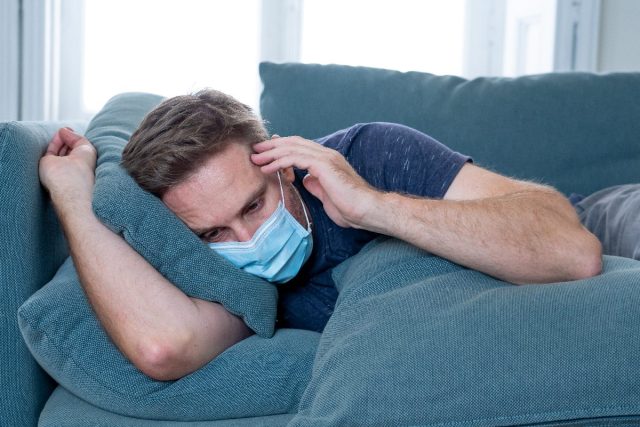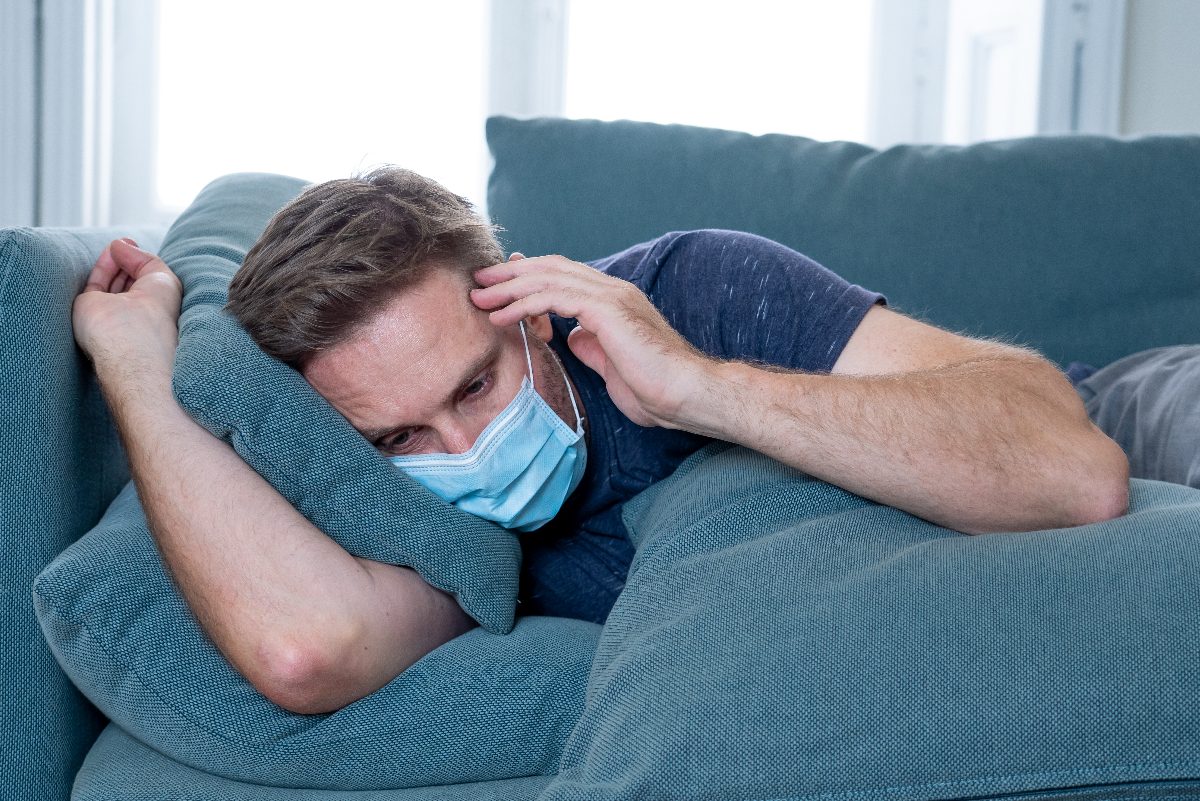 Follow the public health fundamentals and help end this pandemic, no matter where you live—get vaccinated or boosted ASAP; if you live in an area with low vaccination rates, wear an N95 face mask, don't travel, social distance, avoid large crowds, don't go indoors with people you're not sheltering with (especially in bars), practice good hand hygiene, and to protect your life and the lives of others, don't visit any of these 35 Places You're Most Likely to Catch COVID.